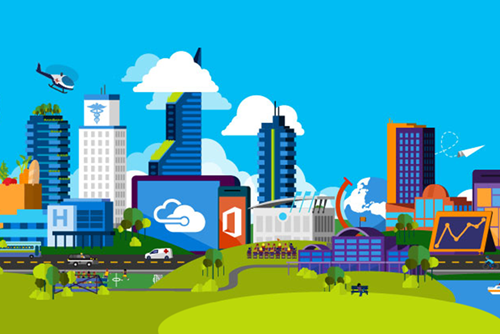 Engaging with City Mayors and local leadership
CityNext is a global initiative designed to help build 'smart cities' around the world. Supported by Microsoft and hundreds of its partners, CityNext provides a series of audience touch points to share best practice and identify opportunities to collaborate. Currently the program has been adopted in 39 countries and regions around the world.
The central component of the program is a website designed to help city leaders to deploy new ways of communicating with citizens to keep them safer, healthier and happier, while offering ideas and inspiration to create an environment where governments, businesses, and citizens can thrive.
Metia created branding, user experience and visual design, development, and content for both the central site and the wider CityNext program.
Personalized content is tuned to site visitors' local geography
The capabilities of the site's technology platform were pushed to deliver a responsive experience with advanced functionality. The site serves up dynamic content based on the IP address of each site visitor – ensuring the customer experience is personalized with content that is most applicable to their region.
Ten showcase cities are highlighted, including Abu Dhabi, Auckland, Barcelona, Buenos Aires, Canada, Frankfurt, Lyon, Manchester, Moscow, Toronto, and Seattle. The site delivers a great customer experience that gives government employees around the world access to ideas about the use of technology to improve their local communities.
Visit the CityNext site here.